Direction Plus ProVent Oil Separator Kit Nissan Navara NP300 2015 – 2019
Direction Plus ProVent Oil Separator Kit Nissan Navara NP300 2015 – 2019
PROTECT YOUR DIESEL ENGINE AGAINST OIL & SOOT CONTAMINATION
Direction-Plus™ ProVent® oil separator kit protects your
modern diesel engine by substantially reducing the amount of oil entering the engine from blow-by gas in the crankcase ventilation system.
HOW IT WORKS
Direction-Plus™ ProVent® system is specifically designed
to separate and redirect oil & air from blow-by gas produced from within the crankcase which also provides the option of returning the oil back to the sump.
For the ultimate defence against oil and soot contamination, investing in a Direction-Plus™ ProVent® oil separator kit will protect your investment 24 hours a day, 365 days a year.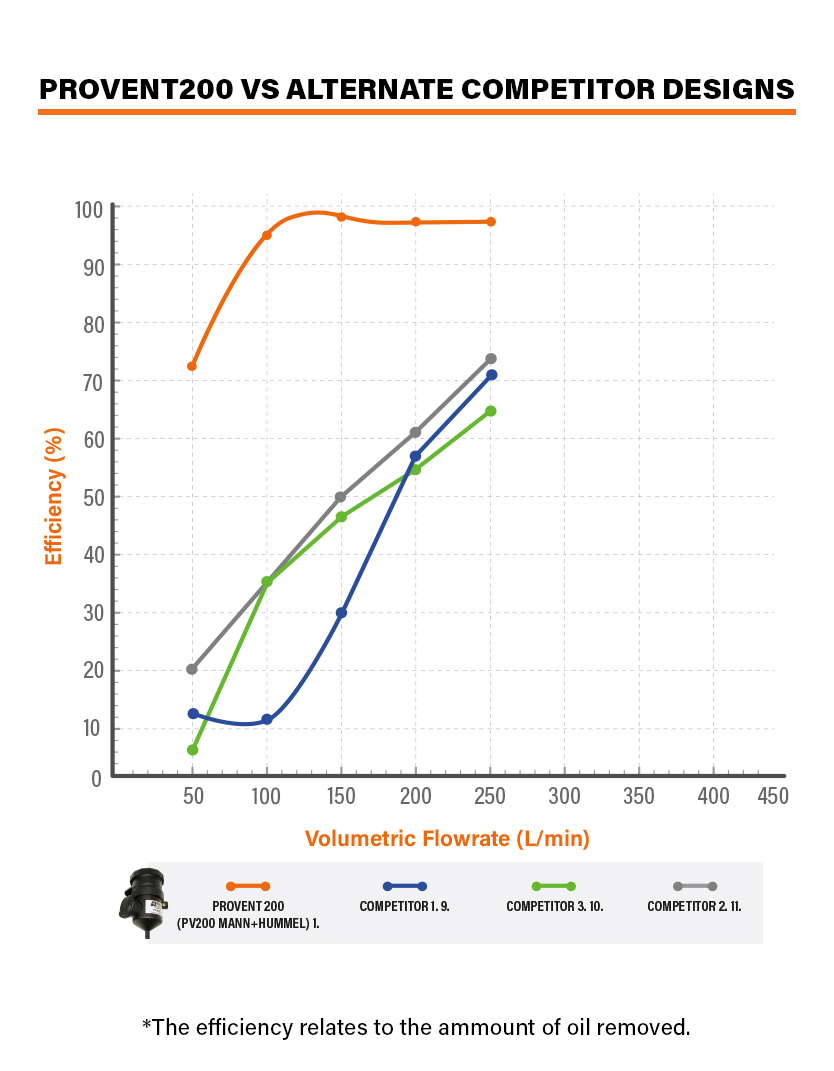 BENEFITS OF FITTING A PROVENT OIL SEPARATOR KIT:
Prevents oil and soot contamination entering the clean air intake
Excellent protection for turbocharger
Minimises oil consumption*
Prevents oil buildup in intercoolers
Regulates crankcase pressure
Keeps critical engine components clean
Reduces exhaust smoke and odours
98% oil separation efficiency
Saves you money
*Only in installations where the oil is returned to the sump
KIT CONTENTS:
Direction-Plus™ ProVent® oil separator
Model-specific laser cut stainless steel bracket
Hose and hose reducers
Nuts, bolts and clamps
Installation instructions
*Contents may differ based on fitment application and component availability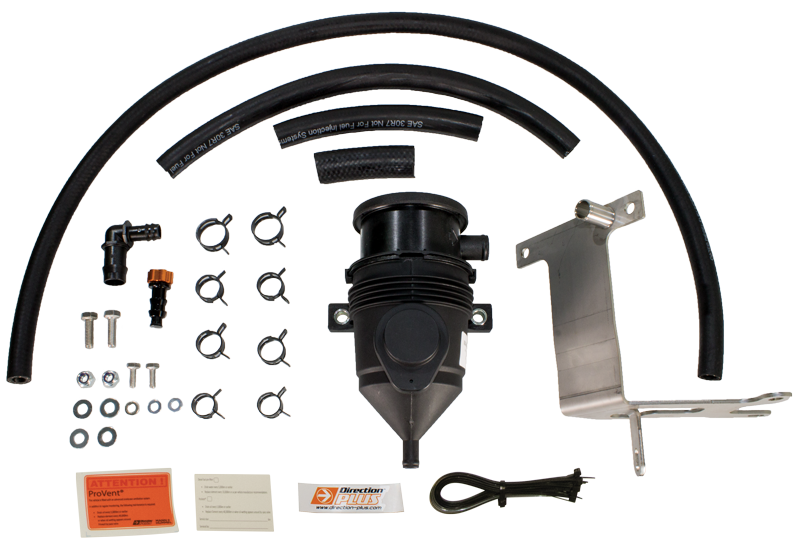 To see full information on delivery and returns, please visit our 
Shipping & Returns
 page.